A Detailed Guide for Car Servicing
Here is the detailed information guide about car servicing. Why do we need car servicing? How often should one go for car services? Significance of MOT in car servicing and the different types of car service.
1.      A Need for Car Servicing
Car servicing is a basic right and helps in enhancing the overall performance of a vehicle. Through a regular car, servicing ensures secure and its productive performance. The car's filters and fuel injectors require routine cleaning or replacement, and the diesel engine, which has a complex system of exhaust treatment, needs frequent maintenance. Traditional diesel and petrol cars mostly suffer from major issues such as the absence of routine services. You can also get a fuel injector cleaning, which is done when the perceptible signs of clogged fuel injectors such as poor acceleration takes place, in such cases, as repair shops and car dealers suggest to regularly get fuel injector cleaning.
2.      When Car Needs Service
Every six months/6,000 miles to avoid any impending 'wear and tear issues' for interim services (for every 20,000 miles per year), for full service, a car needs service of every year/12,000 miles. Go and consult expert mechanics or manufacturer service schedules in case of any major detriment.
3.      Implementations for Car Servicing, After Getting MOT
It's mostly advised to get a car servicing after the MOT test too. Both MOT and car serving might sound like doing similar jobs but in a different way. As MOT does not guarantee ideal car condition, rather it just confirms that the car is roadworthy and has driveability. But the car servicing examines almost every significant part of the car and polishes it. Give services where it is needed, refuelling oil, checking lights, tyres, car belts, engine oil, mirror, rear-view mirror, accelerators and what not.
At least once a year or every 12,000 miles, the car service is highly recommended by its manufacturers and car's experts.
4.      Types of Car Services
There are three different types of Car servicing, which are interim service, full service, and major service.
Interim Service
An interim service is recommended once a year for those driving 20,000 or more miles a year, as it's targeted at high mileage drivers. An interim service is the most basic of the three service types, as it is carried out every six months or 6,000 miles. It could take longer depending on whether or not any issues were found, as this service takes an hour and a half on average. Moreover, where you get the service done, the model of your vehicle and pricing for service initiates at around £75, depending on the age. It includes the examination of car components such as lights, tyres, windscreen wipers, oil change, lubrication of all moving parts, oil filter change, top-up of fluids e.g. engine and brake fluid etc., an inspection for any fluid leaks.
Full Service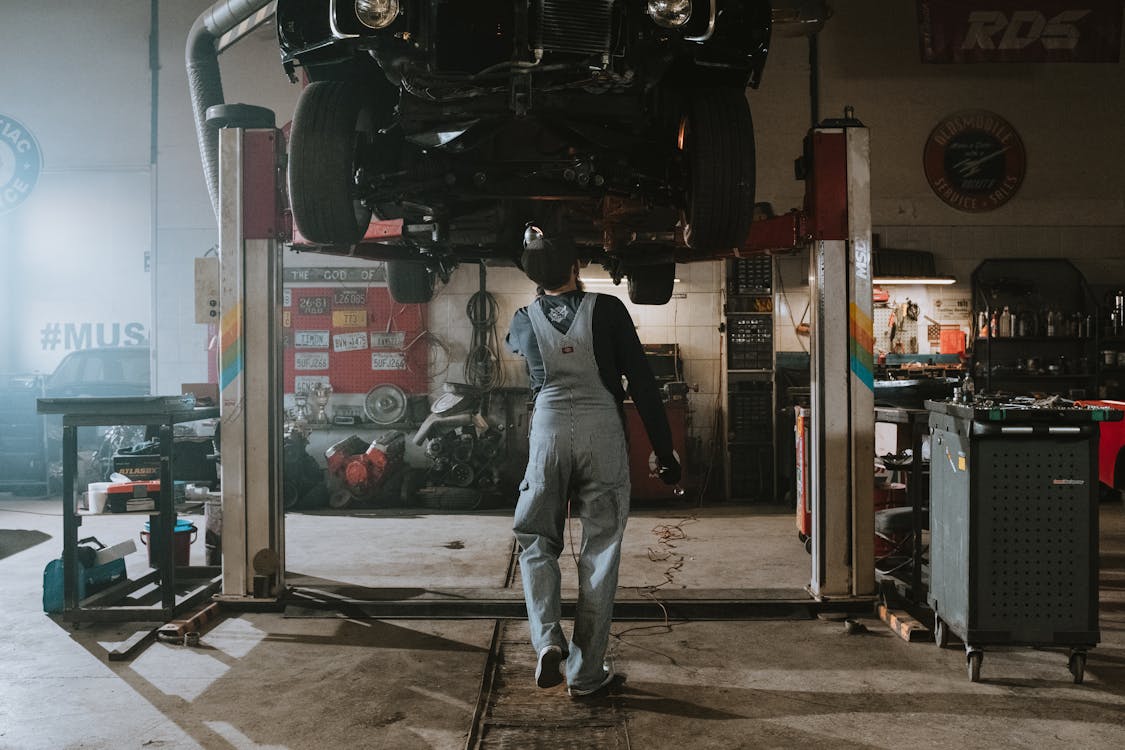 A full service is recommended once a year or every 12,000 miles, it's a standard service and next level up from an interim service. For drivers who require one service a year, it's optimal for those average drivers doing lower annual mileage. It could take longer depending on whether or not any issues were found, as this type of service can take up to three hours on average.
Moreover, a full service might include inspection of the brake, examining air conditioning, checking coolant and radiator, air filter change, fuel filter/spark plug change, examination of the wheel bearings and shock absorbers also testing of electrical components, e.g., battery, alternator etc.
Major Service
A major service is suggested once every two years or every 24,000 miles, as it's the most premium service which is accessible. Mostly it takes 4 hours, but depending on the issues or errors found, major service could take the most thorough service. £200 is the starting price for a major service. You will get both interim and full service in the major service as it includes everything.
Final Word
Car servicing acts as the life service for the vehicle. To avoid any minor or major even life threatening incidents , regular car servicing is quite significant for that cause.