Of all the hosting plans available online, WordPress Hosting is preferred by users worldwide. But this also might mean logging in to WordPress every time you have to make any updates or changes to your site. Imagine having to do this through a lengthy process! Additionally, if you have multiple hosting plans, this process can be pretty tedious.
Therefore, we recommend using a managed WordPress hosting platform to save your time and prioritize your tasks. As always, you can count on HostingSeekers not just for hosting needs but for managing your hosting plans as well.
With a motivation to serve our users and make their user journey seamless, convenient and efficient, we are happy to introduce Managed WordPress Hosting Tool in the HostingSeekers marketplace.
---
What is Managed WordPress Hosting?
Managed WordPress Hosting is a plan or a tool to help you with managing your WordPress site. The idea is to help those new to hosting so they don't have to manage the technical aspects of WordPress hosting and to improve the process for a better user experience so that users don't have to spend time improving the performance of the website.
---
Who can benefit from Managed WordPress Hosting on HostingSeekers?
This tool is best suited for bloggers, developers and website owners.
Managed WordPress Hosting tool by HostingSeekers is a pocket-friendly solution, especially for someone who is a new blogger, developer and website owner and needs to optimize their experience of managing their hosting plans through a single platform so they can focus their time and effort on their website's growth.
So if you are looking for ease of operating your WordPress website Managed WordPress Hosting on HostingSeekers is for you.
---
What Makes Managed WordPress Hosting Tool on HostingSeekers Unique?
Managed WordPress Hosting Tool on HostingSeekers is user-oriented and strives to fulfil most of the users' requests in a minimum number of clicks, including just a single click for most of the changes, directly through the HostingSeekers dashboard. This way the user doesn't need to log in to their individual hosting platforms every single time and can manage all their plans through the HostingSeekers dashboard.
---
Top 5 features of HostingSeekers Managed WordPress Hosting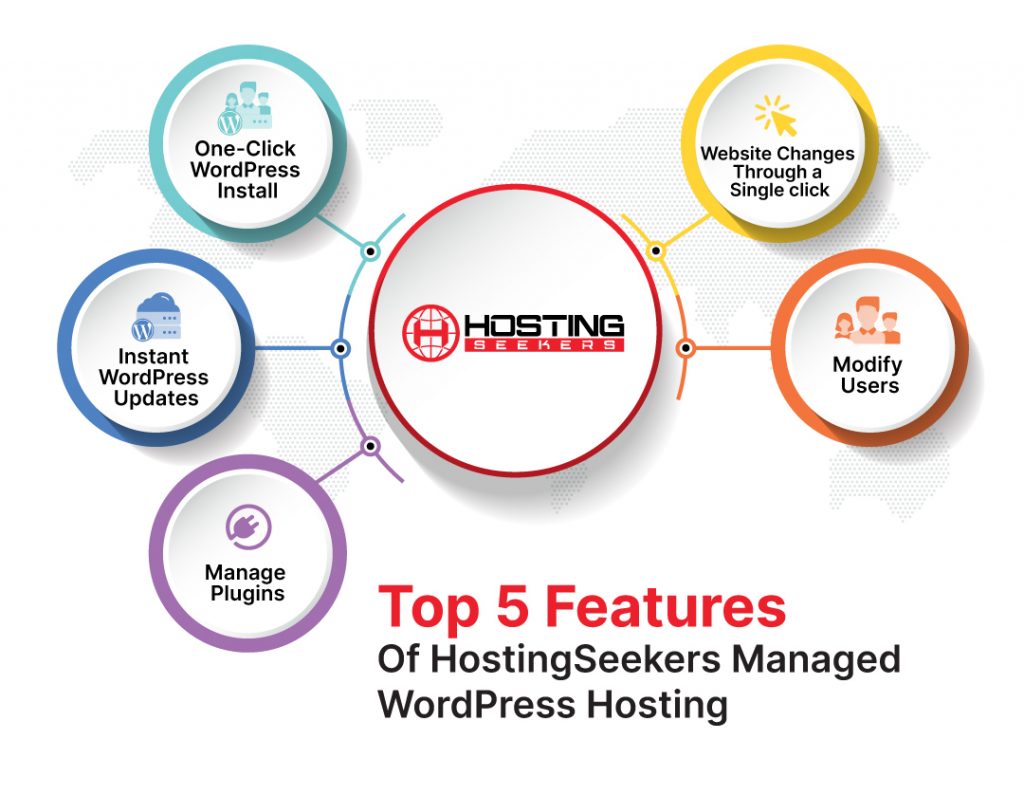 Here are the top features you can expect from Managed WordPress Hosting Tool in HostingSeekers Marketplace:
1. One-click WordPress Install: Installing WordPress can be tedious involving downloading and uploading the WordPress package to your hosting account, configuring and then installing it. With HostingSeekers' Managed WordPress Hosting, users can now install and log in to WordPress with just one click through HostingSeekers admin. This helps to save time for users and makes the overall process more optimized.
2. Instant WordPress Updates: WordPress updates have never been more convenient. Whether it is a theme, a plugin or any other feature update, you can update WordPress directly through the HostingSeekers dashboard without having to log in to the WordPress dashboard. This means all users need to do is log in to their HostingSeekers account and manage all their updates at once within minutes.
3. Manage Plugins: If your website requires multiple plugins to improve its functionality and efficiency, managing plugins can be challenging. With HostingSeekers, users can activate, deactivate and update plug-ins directly through the HostingSeekers platform without any hassles. You don't need to login into your WordPress account every time you need to manage your plug-ins.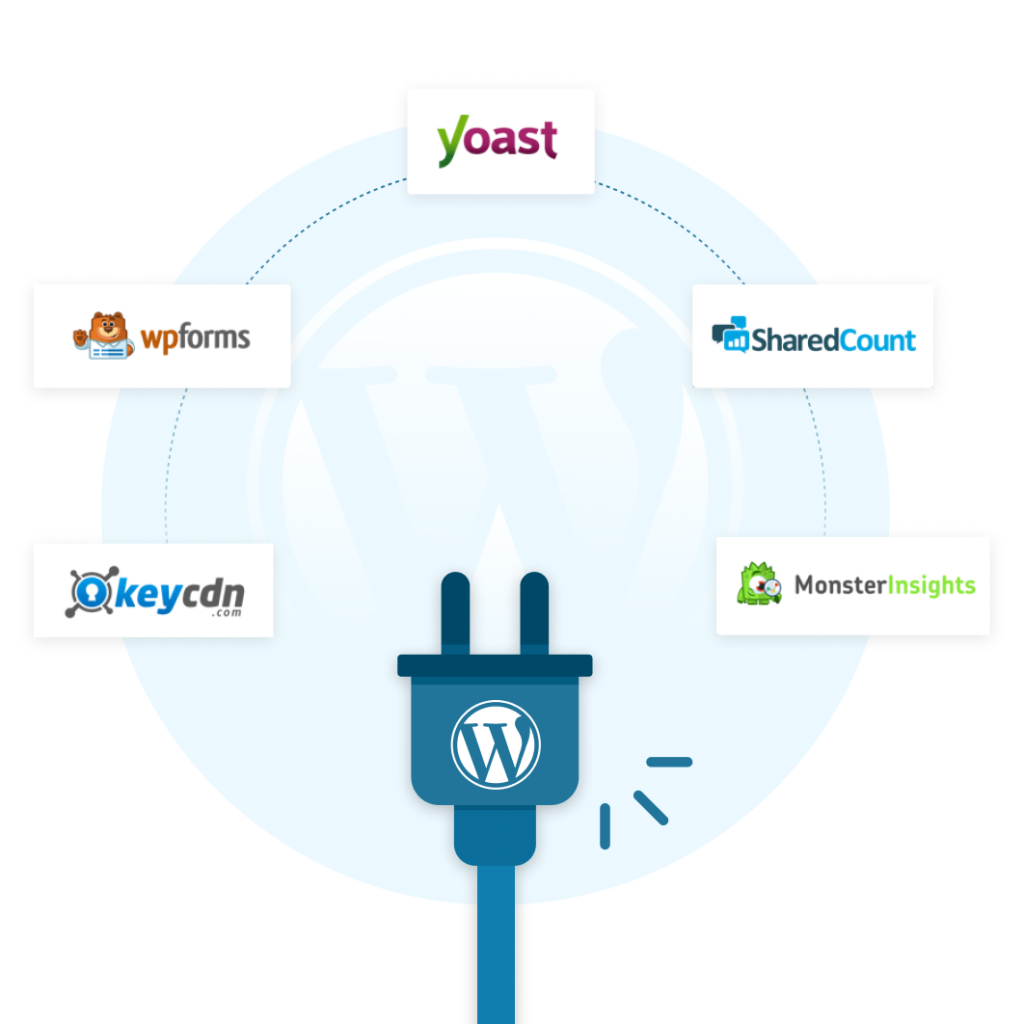 4. Website Changes Through a Single click: Use the HostingSeekers dashboard to create a single staging site for all site changes. You can test all the changes you'd want to apply and fine-tune them till you feel confident about them. Once the changes have been completed, users can push changes live with a single click. You won't have to create multiple staging sites every time you need to make updates to your existing sites.
5. Modify Users: You can create multiple users and sub-users in the HostingSeekers admin dashboard easily in a few steps instead of having to go through various logins for modifying your user and sub-user list. HostingSeekers managed hosting enables you to customize your WordPress user list in the most efficient way possible.
---
Conclusion
If you are new to WordPress hosting, finding the right hosting plan is just step one. Whether you have a single or multiple blog(s) or business website(s) or are a developer, you can use HostingSeekers to find the best WordPress Hosting plan suiting all your work/business needs. If you want to automate most of your process and focus on growing your business, HostingSeekers recommends selecting a Managed WordPress Hosting platform. With a single click installation and updates, HostingSeekers' Managed WordPress Hosting is your best bet. Users can save their time and effort and channelise them on the productivity of their websites.