Radiators, since their inception, have rendered great use to people. Not only do they provide warmth in any setting, but at the same time lend a style statement to any interior. Recently the anthracite grey vertical radiators have been quite popularly used in washrooms and other settings because of their classic appearance and great performance. 
However, there are many other ideas regarding bathroom radiators that you can utilize to make your bathrooms look stylish and spacious. Here are some of the ideas that we are sharing with you so you would be helped. 
Go For Traditional Radiators if You Own a Period Property 
The most important aspect of designing and decorating is that the style remains consistent. For this purpose, you need to coordinate the colour, theme, and accessories of every corner of your home such that the overall look is not disturbed by sharp contrasts. For a traditional property, you can easily find traditional bathroom radiators. This way, your bathroom will give a coordinated vintage appearance as your other corner of the room. You can find them in quite a broad range. They are available in horizontal as well as vertical styles. But for a rustic vintage look, the column radiators are a good match. They are available in different hues. Moreover, the column radiators available in shades of white would be the best fit for your bathrooms. 
Use Towel Radiators to Save Space and Money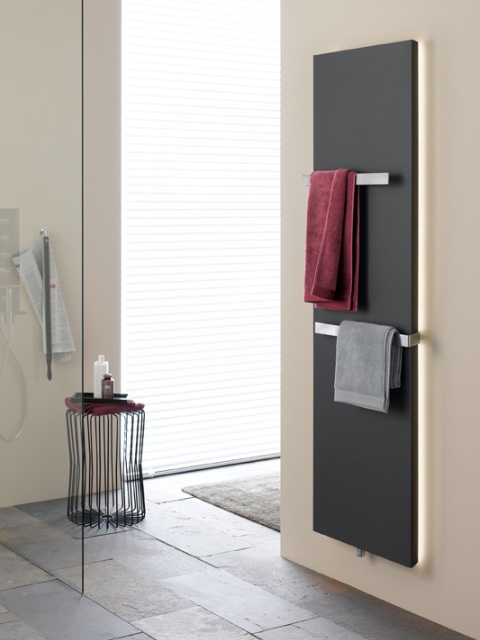 You can use the towel rails or towel radiators. These radiators have rods similar to the radiators, but you can hang towels on them. The towel rails are less expensive than the radiators, and if your bathroom is small can easily warm the surroundings. The ladder towel rails or the curved towel rails are ingenious designs that look great in contemporary houses. Other designs highlight minimalism and are available in various colours like black, white and charcoal. 
Remember That Radiators can be single or double.
Essentially, the bathroom radiators come in a different number of rows. Many people do not know this and tend to order single radiators despite having large bathroom spaces. Therefore, you should know that the radiators with a single row of panels are single radiators. They may or may not be sufficient for the amount of warmth you may want in your washrooms. Thus, based on the size of your washroom, decide which one would be most suitable for you. We recommend you get a double one in case of large bathroom space. 

Choose Dual Fuel Radiator
There are so many advantages of having a dual fuel radiator. Perfect for your dressing, cloakroom and bathroom, these radiators set up an effective guard against the bacteria residing under the damp towels or clothes. The dual-fuel radiator is connected to the central heating system of your home as well as to your electrics. This means there are alternate sources of these radiators from which they can be powered. You can find these in glass and mirror styles. They are available at reasonable prices, and their performance is well-appreciated. On top of this, you can pick up a dual fuel radiator based on your needs. They come in different colours, and their prices range according to their functionality. 
For Effectiveness, Use Aluminum Radiators
Aluminium is an excellent conductor of heat. This means any job related to heating will be performed to its maximum output with anything made up of aluminium. This stands true for aluminium based radiators. They are also suitable choices because they will help you lower your utility bills. A steel radiator or any other material that has gone into building the installed radiator would take time to heat your space and ultimately use more units than ever. Thus, aluminium radiators provide a great choice for radiators in the washroom. These spaces are small and are not used for many hours. You do not want to be paying so much of a bill for using something so short. 
How to Know Which Radiator is For You?
The overwhelming variety of radiators could confuse the buyer. It could be difficult to understand which one might suit your needs. But if you know the heat requirement and the type of power source you want for your radiator, you can easily cut down many options and reflect upon others. Here, the important thing to decide would be the design. What style and design would your bathroom's radiator look like? Once you have worked through this thought process, you can survey the market, find a reasonably priced radiator and buy one. 
Conclusion
You can choose the perfect radiator for your bathroom based on the above ideas.