Today you can easily create a blog about any topic you like – the Internet provides everything you need for this. However, there are only a few subjects that are as interesting as travel. Creating a travel blog is a great idea to express your thoughts, share your impressions, find like-minded people, and also make money. 
But how do you get started? First, you need to decide on the topic of your blog. Writing a little about everything is not a good idea. People will be more willing to read and share your content if you become an expert in a particular field. 
For example, you enjoy road trips and often rent a car in the USA. You can tell blog visitors what to take on a trip to Las Vegas, how to book a cheap pickup truck rental Denver, and where to drive a rental car in Florida. 
In general, you have a huge selection of travel blog topics, but this will only slightly affect the way you create it. Before you start, check a few important questions that you will encounter when launching a travel blog…
How to name a travel blog?
There are no special rules. Use your imagination and go! Here're some basic rules for creating a domain name: 
By using keywords in your domain name, you tell the search engines what your site is about. Together with high-quality content and a keyword in your domain, your site can rank higher on Google. 
Try to keep the domain name short 
A short domain name is much easier to remember and doesn't look so bulky. The optimal domain name is no longer than 15 characters. 
Make the domain easy to write and read
Firstly, it will warn potential customers of typos, and secondly, it will be convenient for you to dictate the address of your website during a conversation.
Which CMS platform to choose for your blog? 
With the status of the most popular CMS in the world, WordPress is a reliable platform to create your blog. It's very easy to set up and use, and doesn't require any programming skills. In addition, there are many materials on the Internet on how to create your own blog in WordPress. 
Most blogs and websites of all sizes use WordPress. The platform has been around for years, has great support, a knowledge base, and tons of useful plugins. For example, the Yoast plugin helps you optimize your blog. 
You can choose your blog design from a database of free or paid templates. The platform is easy to work with and, as a rule, blogs created with WordPress are highly visible on search engines. This means that your blog will have an audience and traffic. After all, this idea simply loses its meaning without readers. So you won't go wrong with this platform.
How to create a successful travel blog? 
Every blogger asks this question almost in the first place. The answer is simple: define for yourself the criteria for success, set goals and be patient. The goals can be different. For example, you can write 20-25 posts in the first three months that will bring 1,000-2,000 visitors. Or you can try to become an ad network partner in six months and start making money from advertising or an affiliate program. 
Setting goals is a practical and useful solution, because every time you reach it, you go further and become more successful. However, be prepared for mistakes as well. Yes, they can happen, but that's the only way you can learn to write better, optimize your blog, and grow your audience.
How to promote your blog?
Like any website on the Internet, your blog must be visible, grow and develop, and first of all, promote itself. Content alone isn't enough to grow your audience. So, two things help to promote your blog on the Internet – internal and external optimization. Successful bloggers do both. 
The peculiarity of internal blog optimization implies content structuring. Each of your posts in the search engine results responds to a specific user search query. Here it's important to understand what exactly the user needs, what he asks in the search engines, and, based on this, prepare the desired answer in your post. 
Competition in the travel market is high, so it's worth writing and structuring your content in detail, based on narrow specifics. For example, a post titled "Things to Do in Denver" is unlikely to generate a lot of traffic. After all, travel guides, official city websites, other bloggers, and travel agencies write about Denver. But the post with the headline "What to see in Denver in two days" has a better chance of success, since the competition for this request will be lower. 
Other important points relate to writing articles. It's recommended to use at least 1,000 words, divide the text into chapters and make subheadings for them. Also, take into account similar keyword, and insert links to past articles in new posts.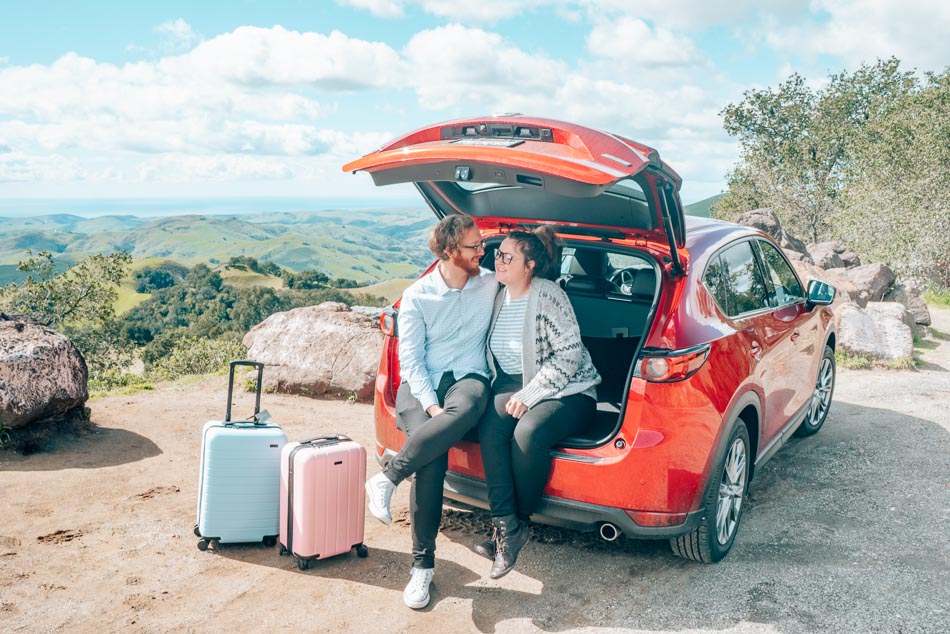 How long does it take to promote a blog?
This is a very individual question but on average you need 12 to 24 months. During this time, active bloggers grow their audience so much that they can already start earning. So, before you quit your main job and devote yourself to travel blogging, try doing it in your free time first. 
Find your style, define your niche, and see how readers perceive your content – what they like, what they share. And if you are earning enough income from your blog, you may want to consider making it your main job.
How to make money on a travel blog?
Almost all famous bloggers will tell you that blogging is the same as running your own business. It's work, ingenuity, analysis, planning, as well as the ability to see the whole picture and use basic business skills. In short, a blogger is an entrepreneur. Four things bring travel bloggers money: 
Advertising

Sponsored posts

Affiliate programs

Press tours. Yes, this is not really an earning but a free trip will save your personal money.