Is your Android performing sluggishly? Are you facing issues performing even the simplest tasks on your Android phone? Well, be it 16 GB or 256 GB of storage space, we all fill it up in no time and only realize when it's too late. Here are some simple hacks using which you can easily free up space on Android.
Storage space in Android phones fills up unnecessary downloads, duplicate data, similar images, and innumerable unwanted apps. This data not only sits and eats up precious storage space but also runs in the background making the smartphone perform slowly. Hence it becomes necessary to clean my Android phone storage to have a seamlessly performing device.
This article will walk you through both the manual ways to optimize space on Android as well as using the best Android Cleaner apps to do the task for you. So, without any delay, let's see how to clean the phone storage in Android.
Here are the best ways to clean my phone storage in android:
1. Clean Cache Files:
Cache files, though important, occupy substantial storage space on Android and hence need to be taken care of regularly. To clean the cache, you must follow the steps below:
Open System Settings and navigate to Applications > Application manager.
From the Applications Manager look for the app you want to delete the cache files for.
Post this. Click on Storage and finally Clear Cache to delete the cache specific to the selected application.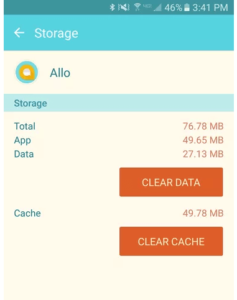 In case you want to delete the cache of all the apps installed in one go, navigate to Settings and then Storage > Cached data and then delete the cache.
If your device is performing slow and you want to free up space on Android, deleting the cache files should be the first thing to do.
2. Delete Old and Unwanted Downloads:
The downloads folder on Android devices is the place where all the downloads like images, files, videos, etc. are saved. This folder contains some important and many not-so-important data and hence should be cleaned regularly to free up space on Android.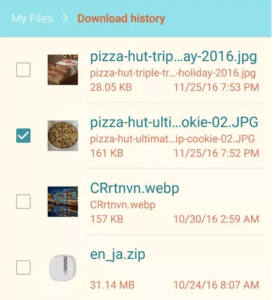 3. Move Apps And Data To SD Card:
Most of the smartphones come with an expandable memory that you can use to store data and apps installed. We all know that the applications installed on any Android device take space and if you have a huge number of applications installed, they will make the phone perform poorly.
A good idea to clean my phone storage is to move the apps to the SD card. This can be done by navigating to Settings > Applications > Application Manager and then selecting and moving the application you wish to transfer to the SD card.
4. Make Use Of Google Photos:
Google Photos is another means to free up space on Android. This can be done by backing up or transferring the local data on the Cloud Storage where it is kept safely and securely leaving your Android phone uncluttered.
Using Google Photos you can easily backup all the photos you take to your Google Drive account. To sync or transfer your pictures to Google Photos, you can follow the steps below:
On your Android phone, launch Google Photos.
Click on the Setting tab and then turn on the Backup & sync option.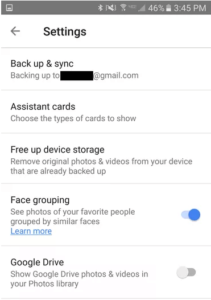 Doing so will then sync your local gallery to Google Photos and you can then delete them from the local storage and free up space on your Android device.
5. Uninstall Unwanted Applications or Move Them To Trash:
With time we all stuff our Android phones with apps that are no longer in use and they sit only to occupy the precious storage space. A good idea to clean the Android phone storage is to remove these unwanted apps either manually or even using an Android Cleaner app.
If you wish to remove the apps manually, simply navigate to the Android Settings > Storage > Apps. Click on the app you wish to uninstall and simply click on the Uninstall option that comes up.
6. Using An Android Cleaner App: Smart Phone Cleaner:
As it is evident from the name, Smart Phone Cleaner app by systweak is an amazing app to optimize your Android and keep it safe and healthy always. The variety of features like Junk Files, Malware Protection, Battery saver, duplicates, App Lock, etc justifies the name perfectly.
With Smart Phone Cleaner, you can easily get rid of unwanted data, malware infections, lock, and app you want, delete duplicates and hence free up space on your Android phone. It easily eliminates the problems of a slow-performing device while performing bare minimum functions as well as keeping it safe from infections.
Keeping in mind the variety of features, Smart Phone Cleaner is the best app you can use to optimize and safeguard your Android device.
Some other popular apps that you can use to clean unwanted data and restore precious storage space are CCleaner and Speed Booster.
Not able to switch between multiple apps, or facing problems in listening to your favorite music. Well chances are the storage space on your Android device is full and hence your phone is performing poorly.
Thank you